Wednesday, March 17, 2004
"IT'S JUST WHAT OLE GOLLY SAYS. RICH PEOPLE ARE BORING. SHE SAYS WHEN PEOPLE DON'T DO ANYTHING THEY DON'T THINK ANYTHING, AND WHEN THEY DON'T THINK ANYTHING THERE'S NOTHING TO THINK ABOUT THEM. IF I HAD A DUMBWAITER I WOULD LOOK IN IT ALL THE TIME TO SEE IF ANYBODY WAS IN IT."
—excerpt from
Harriet the Spy
by
Louise Fitzhugh, 1964
Exposing the worldwide deadly Communist Gangster Computer God!
View screenshots of the new
Longhorn
operating system. This site is your complete portal to updates and views of the new Microsoft interface slated to replace Windows sometime in the year 3000...
My father sent me this in an e-mail: compare and contrast...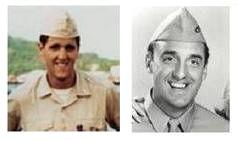 Surf Guitar legend Dick Dale will actually answer your e-mail!
Try it. He likes people.
Motown's notorious proto-punks, the MC5, broke away from the flower-child culture of the late 1960's with an incredible explosion of rich high-energy rock music and in your face political messages courtesy of John Sinclair and the White Panther Movement. The rise and fall of this short-lived but influential band, regarded by many as the fathers of the punk rock genre, is documented in great detail at
Make My Day.
A huge collection of psychedelic MC5 posters on
this page.